ProMDM
SAP Expertise – Master Data Management
In order for business processes to run optimally, the quality of the master data is of great importance. ProMDM, ProNovia's SAP Master Data Management (MDM), offers you the components to maintain product data consistently throughout the entire product lifecycle. Thanks to optimally coordinated software solution components, you benefit from minimal outlay and high data quality in master data management with ProNovia support.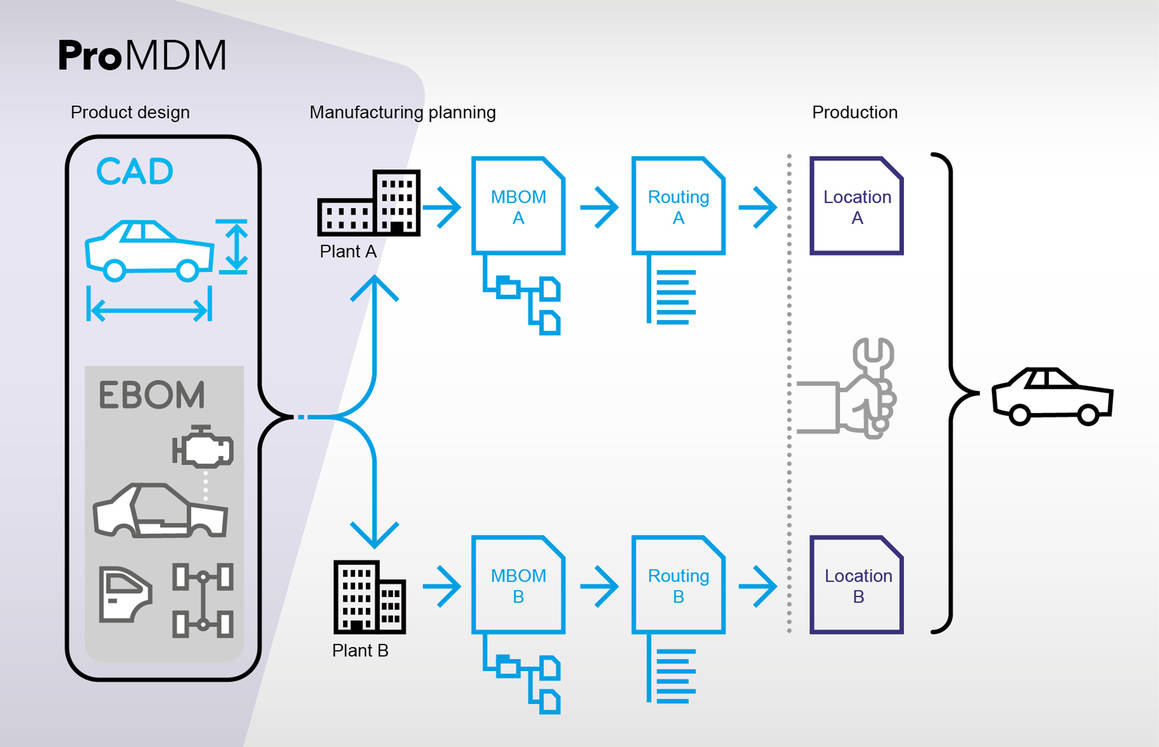 ProMDM facilitates Master Data Management
Due to the increasing complexity of business processes, master data management is becoming more and more important – and a decisive factor for the long-term success of a company. ProMDM, ProNovia's SAP Master Data Management (MDM), simplifies all work related to master data processes. Thus it integrates extensive information with the object master. This can be structured as required in different views, compiled at different levels of the organisational structure or maintained by various organisational units.
Mass changes in Master Data Management
The maintenance of master data in Master Data Management takes place with very minimal outlay. This is achieved on the one hand by a rule-based material master system, and on the other hand by the possibility of mass changes and cloning processes across entire product structures. Another advantage of ProMDM is its innovative user interface. Designed very clearly, they also present complex data in master data management in a clear and understandable way.
Download for more information
Solution components